Tracey Kelly: Vocals
Soulful and warm, Tracey Kelly's voice has also been described as ethereal. Before forming Tracey & Jason, her singing and songwriting with former indie bands Venus Eleven and Rosebud attracted airplay from BBC Radio Djs such a Bob Harris and Tom Robinson, who feaured her
Timing Is Everything
on his BBC 6 Radio Fresh on the Net show and mixtape. As a songwriter, she has a knack for coming up with original, sometimes surreal, tunes and lyrics.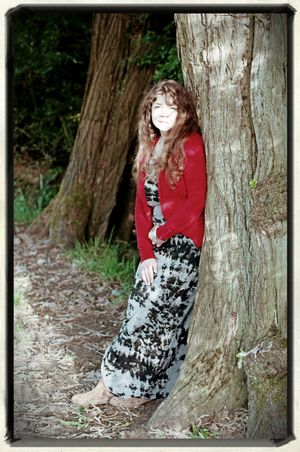 A singer since the age of eight, Tracey has performed in session for gigs as diverse as Robert Morgan's live film score for 1920s classic Nosferatu, to Starlight Swimming, performed in an empty, star-lit lido in London. She also has sessioned for TV and film, including an album of children's songs for PBS/Chorion, and also guest-starred with the David Salt Big Band. Composing credits include scoring for projects such as Photo to Castro (BBC TV), Eidos games, and Wolff Olins, plus fashion shows and art installations for Royal College of Art.

Of Tracey & Jason, she says: "Beautiful melodies are the dreamscape of singers, and Jason and I set out to take our favourite music or new composition, and arrange it in unashamedly dulcet settings! But we can get some surprising rhythms going too. By the time we go live with a tune, it just feels so exciting."
Jason Sidwell: Guitar
Jason adds the sensational guitar picking and counterpoint to the duo's mellifluous sound. A professional musician since his late teens, Jason combines an informed classical guitar approach alongside numerous contemporary stylistics to create his unique guitar sound. While having a very active role in world guitar education outside of Tracey & Jason, he's also a solo guitarist and busy studio player, regularly in demand for shows and tours.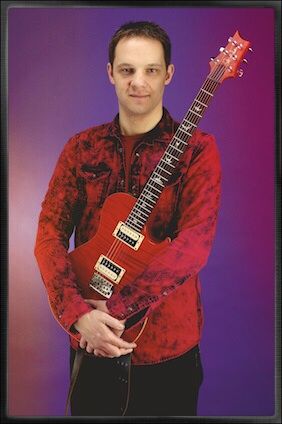 He has recorded and/or performed with musicians associated with artists such as Jeff Beck, George Michael, Jamiroquai, Incognito, Kylie Minogue, Bob Marley and The Eurythmics. Many luminaries have showered praise on Jason for his playing subtleties and technique including Steve Lukather, famed for his guitar work with Toto.
About Tracey & Jason, he says: "This is pretty much as exposing as it can get with just voice and guitar - there's nowhere to hide! For me, the fun part is to have a great song and then figure out how its essence can inform what we do. When we see an audience respond well to the results, we're happy!"